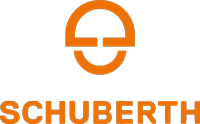 Schuberth S1 Pro Blade White
Please note: Helmets displayed with black or mirrored visors, will always be delivered with a clear visor!
Not currently deliverable

Würselen store
Order your product online for pick-up at the store.
How it works
The Schuberth S1 PRO is a sport helmet. It impresses on the race track and on sporty tours with its high performance aerodynamics and highly developed features.
---
Customers who bought this product also bought
Browse this category: Motorcycle Full Face Helmets
---